15 Feb

5 Top Tips, 5 questions to ask a massage therapist.

Ok, so here is your situation. You really feel you need a massage treatment but you don't know who to go to. You look online and there seems to be a 101 therapists out there all offering pretty much the same treatments. How on earth are you suppose to find a good therapist with so much choice. Here are 5 questions you need to ask a therapist.

1)       What qualifications do you have ?

There are many training schools across the county all offering different training and different therapies. Some of these courses can take years to complete and some can take a day or even less. Most therapists will have spent considerable time completing a diploma in Holistic Massage  or therapies such as Swedish Massage as this really is the foundation of most massages.

I trained at the Jackie Hamilton School of Therapies in Norwich, Norfolk for 6 months where I achieved my ITEC level 3 diploma in Holistic Massage with a distinction. Other qualifications to listen out for are MTI and VTCT. Other therapies such as Indian Head Massage, Ear Candling can be completed in a one day course.

2)      Are you insured ?
You may be surprised to know that not all therapists are insured. The consequences of this are if you receive an injury whilst you are in the care of a massage therapist or you are injured on their property and they do not have insurance then you are unable to make a claim against them. Tranquil Treatments is insured with the FHT who have very high standards about what courses and which course providers they will insure you for.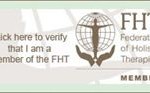 3)      Have you studied anatomy and physiology ?
This may really shock you but some therapists do not hold a anatomy and physiology qualifications. Some therapists know very little about the body and how the systems work. You may think it would be a legal requirement that a therapist has trained in anatomy and physiology but this is not the case, it is not a legal requirement. Most training providers are now stating that to complete their courses you need to have studied anatomy and physiology but it is worth asking the therapist if they have a qualification. Again I studied this with my Holistic Massage and passed with a distinction.
4)       Have you treated anyone with my health condition ?
If you have a specific health condition which you are seeking a complementary therapy for then its great to ask the therapist have they already treated someone with the same condition. Of course just because you have the same health condition does not always mean you have the same symptoms or are affected the same way, but the therapist will have learnt about the condition. The therapist will also be able to tell you how having a therapy has affected their other clients. Some therapists are specially trained in some form of massage such as massage for palliative clients.
5)      Do you have a therapy that suits my needs ?
There are so many therapies to choose from, how on earth are suppose to know what might suit you unless you have already tried lots of therapies. Its really good to explain your issues to the therapist and then ask, "what therapy would you suggest ?" When you visit a therapist for the first time they should carry out a detailed consultation form with you to look at your health, medications, lifestyle. Tranquil Treatments always carries out a full consultation to discuss health problems to enable me to give you the best treatment possible. From there a treatment plan can be drawn up if required. The therapist after the first treatment may suggest next time a different therapy would be more appropriate.
So, there we are 5 questions to ask your therapist. The last thing to consider is, do you feel comfortable with this therapist ? This boils down to individuals tastes. Does the therapist make you feel at ease ? Or are you running for the door ? Having a good relationship with your therapist is crucial to a great massage.
If you have any questions please use the form below to contact me or email [email protected]